Search TheTravelzine

TheTravelzine Group

Access Your Mail

Don's Gallery

Packing Hints

Planning Tips

Cities Links

Links
LINKS TO OUR TRAVELOGUES
Argentina, Buenos Aires - Jan-Mar 2010
Argentina, Buenos Aires - Jan-Mar 2009
Argentina, Buenos Aires - Jan-Mar 2008
Austria - Fall 2005
Belgium, Brussels - Fall 2000
Canada - Summer 2002
Canada - Summer 2001
Canada - Summer 2000
Czech Republic - Spring 2000
France - Fall 2002
France, Paris - Fall 2000
France, Paris - Spring 1999
France, Lyon - Spring 1999
Germany, Berlin - Fall 2009
Germany - Fall 2002
Germany - Spring 2000
Germany - Fall 1999
Greece - Fall 2012
Greece - Fall 1999
Greece - Fall 1997
Hungary - Spring 2000
Israel - Fall 1999
Italy - Winter 2007
Italy - Winter 2006
Italy - Winter 2005
Italy - Winter 2004
Italy - Winter 2003
Italy - Winter 2001
Italy - Fall 1998
Italy - Fall 1996
Netherlands - Spring 2000
Portugal, Azores - 2019
Portugal, Azores - 2018
Portugal, Sao Miguel & Lisbon - 2017
Portugal, Azores - 2017
Portugal, Azores - 2016
Portugal, Azores - 2015
Portugal, Azores - 2014
Portugal, Azores - 2013
Portugal, Azores - 2012
Portugal, Azores - 2011
Portugal, Lisbon - 2011
Portugal - Fall 2006
Portugal - Fall 2004
Portugal - Fall 2003
Portugal - Fall 2001
Portugal - Spring 1999
Portugal - Spring 1997
Slovakia - Spring 2000
Slovenia - Spring 1999
Slovenia - Fall 1996
Spain, Barcelona - Winter 2006
Switzerland - Fall 2002
Switzerland - Spring 2000
Switzerland - Spring 1999
Switzerland - Fall 1998
Switzerland - Fall 1997
Switzerland - Spring 1996
U.S. Florida, Key West - Fall 2006
U.S. Florida - Spring 2001
U.S. Maine - Summer 2002
U.S. Massachusetts - Summer 2003
U.S. Massachusetts - Summer 2002
U.S. Massachusetts - Summer 2001
U.S. New York State - Fall 2005
U.S. New York State - Summer 2004
U.S. New York State - Summer 2003
U.S. New York State - Summer 2001
U.S. Washington,DC - Spring 2000

PORTUGAL
WINTER 2015
São Miguel, Azores
We have visited and written about the nine island Azorean archipelago since 2003 and long ago determined that the quality of life factors that were important to us for a long term stay were to be found here. We have wintered on the largest of the nine islands, São Miguel, for the past four years.

As usual, we flew SATA Airlines from Toronto to Ponta Delgada. Staying long term means our carry-on-only rule won't work so we opt for the SATA PLUS service. Other advantages include; easy online booking and seat selection, fast check-in, use of boarding area lounge, priority luggage handling and of course large comfy seating and gracious service. Once settled in, I picked up the SATA Airlines magazine, "Azorean Spirit", which always has useful information to make our stay a bit more rewarding.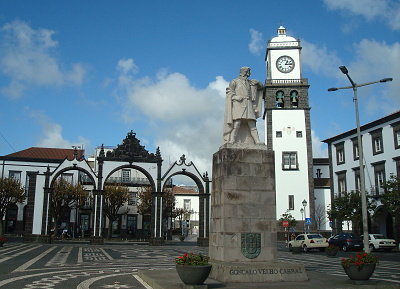 It came as no surprise to read that the Azorean archipelago is the first destination to be awarded the Platinum Quality Coast Award, the most prestigious international certification program for sustainable tourism destinations. The criteria assessed for the award were; nature, marine life, coastal areas, clean water, quality beaches, culture, hotels, environment, socio-economical factors and community identity.

From the moment we landed in Ponta Delgada the warm hospitality of the people of São Miguel kicked in. SATA staff greeted us as we arrived and directed us to immigration where the officer looked at our passports and welcomed us back. Thanks to the priority handling our luggage came rolling out a few minutes after we reached the carousel.

Our landlord, Eleuterio Valido, was there to greet us with his usual big smile and helping hand (he picks up all his guests on arrival). We were so delighted with our experience last year we booked for this year before we left last March. The apartments are in the center of the city on Rua Machado dos Santos, 90, convenient for all our needs and for enjoying life in the city.

Arriving with four suitcases, we appreciated the elevator, a luxury in such a small building. Eleuterio showed us through the apartment to make sure we knew how to use all the creature comforts; the newly installed heating/ac unit, electric stove, and washer/dryer, new and improved wifi, internet and cable T.V. Since Eleuterio knew we both required working space for our laptops he arranged two desks in our living room that comfortably did the job.

The kitchen was fully equipped with plenty of room to prepare meals and dine. The good size bathroom complete with storage cabinets, tub/shower combo and bidet more than met our needs. The generous size queen bedroom has a large closet which was more than adequate to handle our clothing plus. In total, plenty of room and comfort for our ten week stay.

Eleuterio and his wife, Maria, take pride in satisfying their guests. No request goes unanswered. They reflect the good and kind spirit of the Azorean culture. All in all, Machado do Santos, 90, is a perfect home away from home. We booked ourselves in for winter 2016 before we left. As I begin to write this travelogue in early April, it is still freezing cold here in Toronto. I emailed Eleuterio to extend our winter 2016 stay from 10 to 12 weeks.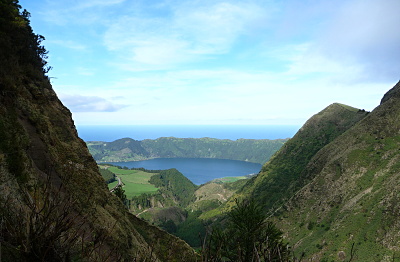 As I think of the Platinum Quality Coast Award earned by the Azores, I remember the tours we have taken with Eleuterio, who is an avid diver and underwater photographer. From nature to clean waters, magnificent beaches, coastal vistas, visits to small villages appreciating the culture and community identity. Our stays are long and we have traveled the roads and paths many times and have had the good fortune to have had friends show us around. If you're in for a short stay, you can do no better than arrange a custom designed outing with Eleuterio.

After settling in we went next door to the newly opened Cafe Dialogos Com Canela for garotos (espressos with steamed milk) to kickstart our day. It was perfectly prepared and served in a cute glass cup. The contemporary, upbeat decor, fine selection of pastries, light dining menu, and economical lunch specials along with a delightful, congenial staff made this a daily stop for us.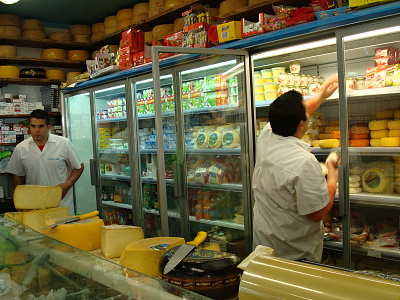 We were refreshed enough to begin to do food shopping. All of our basic options are within walking distance. The Manteiga supermarket just up the street, The Solmar Market next to the Solmar Avenida Center, across from the marina, and the large Continente Super Center in the Parque Atlantico Shopping Center, a 15-minute walk from our apartment. The Mercado (municipal market) on Rua do Mercado is the place for fresh produce, fish and meat. The adjacent O Rei Dos Queijos (King of Cheese) is a must for a hand-cut wedge of luscious São Miguel or São Jorge cheeses, our favorites. They also feature many island products at reasonable prices. Local tuna is known to be the healthiest variety there is. Take some home along with some delicious jams made from local fruits.

While we were in the area we stopped into the Solmar Avenida Center to say hello to our friends at Wash Now, a clean, modern, well-equipped laundry. These accommodating folks will wash, dry, fold and neatly package your laundry in two hours. There are a host of cafes and restaurants in the center along with free wifi (we discovered that free wifi is now available throughout most of the city center) to help pass the time.

There are other options minutes away. If you'd like to have your hair cut, styled, colored, Manuela Faria and her team await you at her shop, "Visos", Largo de S. Joao 6a. If you are aching for a facial, pedicure, manicure, massage or electrolysis - head to "Our World" on Rua Misericordia. Helena, the owner, and her staff are caring and accommodating.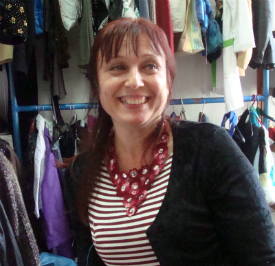 And clothing - we both took advantage of sale season and found good quality jeans at favorable prices. Alterations? A few steps from our apartment, on the first floor of Machado dos Santos 96, is Atellier Glamour home to our trusted seamtresses, Natercia and Antonieta, who greeted us with happy smiles and warm hugs. As a side line Antonieta makes lovely crocheted pieces. She was wearing a necklace that Linda fell in love with and immediately ordered the exact one which was delivered the following week. You can be confident knowing that you are in competent, trustworthy and caring hands for any services you require - the Azorean way.

We discovered a couple of new specialty shops that are worthy of a visit. Com Certeza has a unique selection of quality Portuguese wine and food products, beautifully packaged and reasonably priced. Say please and they will happily whip up an espresso and cookies to keep you going.

Arcos de Vinho, Rua Doutor Aristides Mota, 59 is aptly named. A marvelous selection of wines is housed in rooms divided by beautiful archways, a compelling presentation. Jose Amaral and his staff are eager to help you make your selection.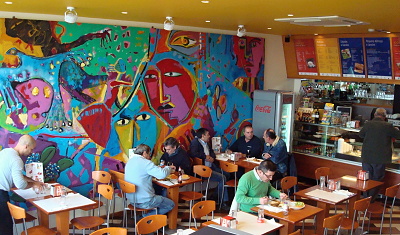 Socio-economic, community identity and environmental factors are major components of the prestigious award the Azores received. We had heard that Cafe Cores, Rua Nicolau Sousa Lima, 7, serves excellent meals (8 AM to 6 PM Mon.- Fri.) at very reasonable prices. Cheerfully-designed, there are three daily lunch offerings (fish, meat or pasta) served with two vegetables and a beverage at one low price. It's cafeteria style and the ladies and young man doing the cooking and serving are delightful and helpful. As this cafe is part of the Cresacor organization of the Agencia de Turismo Cultural, it provides on the job training for individuals undergoing a process of social inclusion. Throughout the island there are other participants ranging from shops producing and selling handicrafts, baked goods, fruits and vegetables to services such as carpentry and restoration. Look for the CORES seal, which is synonymous with social responsibility, a not-for-profit purpose, and sustainability.

Eating well at reasonable cost is a major factor that keeps us coming back. There are many solid restaurant choices in the city center, all casual and comfortable, that offer quality preparation of regional traditional fare. Our most reliable choices include: Alianca, O Patanisca, Adega Regional, Nacional, A Tasca, O Corisco, São Pedro and A Comercial. Just ask anyone for directions, it's a small town.

A bit to the northeast of the center is Cozinha d' Arlette, Rua Professor Machado Macedo, 12, which is worth a 30 minute walk or a short taxi or mini-bus ride if you don't have a car. It's a take-out restaurant with tables for eating-in. I guarantee when you look at the hot table you will have tough decisions to make. Here's a tip, the leitao (available Saturdays) is the best. Cozinha d' Arlette closes after lunch on Saturdays.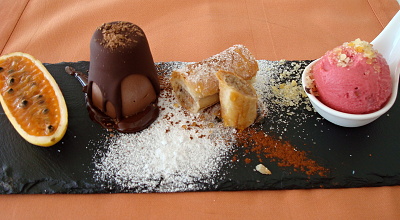 Lunch on a bright sunny day overlooking the marina at the Hotel Marina Atlantico is always a treat, particularly when our friend Joao Luis Cogumbreiro, the director of the hotel, has time to join us. The culinary artist in the cozinha always excites us with his creativity. An appetizer trio of shrimp and apple, smoked salmon and pineapple wrap, and a pastry shell filled with apple and onion and topped with black sausage was accompanied by a crisp and fruity white wine from the Douro. An out of the water fresh filet of hake was poached and served on a bed of mashed yam with a cup of roasted vegetables. After a bit of relaxation a foursome of delights arrived; rich, smooth chocolate mousse covered with dark chocolate, passion fruit, gooseberry ice cream and baklava. Of course, coffee and converstion to finish.

A new find just north of the city was Quinta dos Acores. It is located near the Parque Urbano de Ponta Delgada on Caminho da Levada 134 overlooking a golf driving range. If you're in the mood for a great burger, thick milk shake, yummy ice cream or a salad, sandwich or pasta. just walk up the stairs, get in line at the counter, order, pay, get your number, find a table and wait for your goodies to be delivered. The atmosphere is bright, light and modern. Fun place.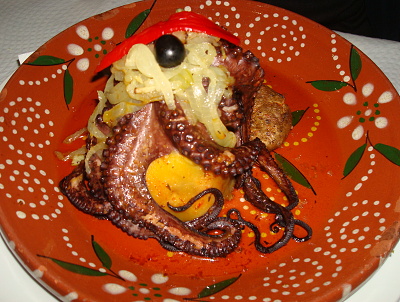 As usual we shared many meals with our friends Ana and Frank. Together we tried A Traineira in Rosario-Lagoa, Rua Dr.Jose Pereira Botelho, 55. It's nautical decor features a fresh seafood and fish display. The personable owner greets and treats everyone like family. Linda chose a thick cut of encharel (like cherne or grouper) which was perfectly grilled. I had polvo and smashed potatoes al forno, a typical octopus preparation. We also went to the famous buffet Restaurante Azul in Sete Cidades and gorged ourselves on a huge variety of protein and veggies with lots of the included wine. It's alway a fun time with our PDL friends.

The nine islands are of volcanic origin and enjoy a mild maritime climate affected by the East Gulf Stream. Air temperatures average daytime highs of 15C in the winter and 28C in the summer (water temperatures are about the same). The fertile soil, abundant rainfall, high humidity and bright sunshine create exuberant vegetation. The mountain sides, hills and ravines are covered with thick forests, rich grassy pastures and agricultural fields. Flowers are everywhere, particularly azaleas and hydrangeas.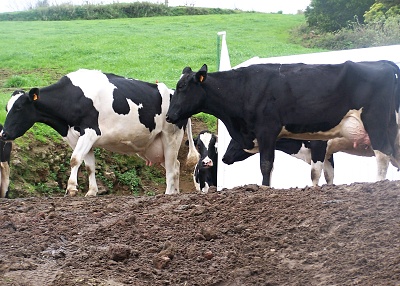 As you drive, hike, bike, walk the roads and trails be sure to make friends with the cows (high quality holstein & frisian cattle). There is one cow for each person on São Miguel (Approx.140,000). They live the good life, feed on quality grass year round as they move from the high elevations in the summer to the lower in the winter and when in full bloom are relieved by gentle hands. They are worshipped and loved. And why not, they are a major industry, producing 23% of the dairy products in all of Portugal. Be sure to try the São Miguel cheeses, yogurt and of course the milk. .

The naturally fed cattle also produce lean, tasty meat that will not clog your arteries. Just head to the Restaurante da Associacao Agricola de São Miguel for a treat. The specially priced items are a tremendous value to get you started as a believer. We went with our friends Ana and Frank. We all usually get the 12E filet special, but this time we tried the 5E (that's right, 5E for two people) hamburger special. Each couple was confronted by a large platter with a huge burger (no buns, just the meat) cooked perfectly medium rare, as ordered, topped with two eggs and two large portions of handcut fries. We all agreed that we have never had a burger this good, lean, tasty, juicy - no guilt! Just add a red wine from the island of Pico for total Azorean perfection.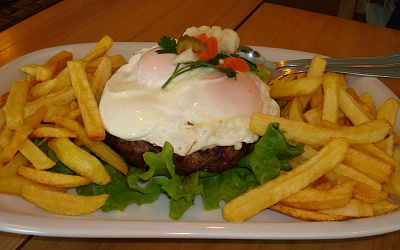 São Miguel nurtures more than cows. The fertile land produces the only tea grown in Europe. The sweet home grown bananas are plentiful and delicious. Pineapples fresh from the plantations are not only a favorite at home but are offered as a dessert at practically every restaurant and along with freshly picked fruit are used in the production of splendid ligueurs and jams. We are addicted to the blackberry and pineapple jams (the fig version is pretty darn good also) from Quintal dos Acores to the point we brought some home for ourselves and our kids. The yams take two years to mature and are well worth the wait. Chickens are lean and produce marvelous yellow-orange yoked tasty eggs.

Linda's sister Jill and our dear Lisbon friends, Joao and Luisa, all arrived the same week for some fun days together. Joao rented a neat 5 seater from 296 Rentacar and we were off and running, in comfort, around the island.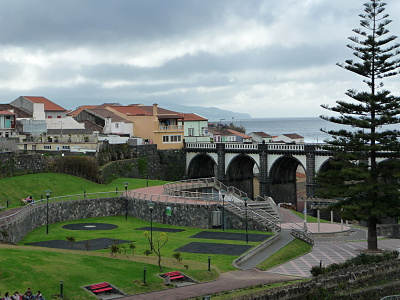 The largest city on the north coast, Ribeira Grande, is just 18km from Ponta Delgada. The remarkable town center was built around the the 17th and 18th century Parish Church, Nossa Senhora da Estrela, and the Town Hall. The waters flowing from the highlands of Serra de Agua de Pau feed the waterway through the center which at one time had more than 20 water mills lining its sides. A few are still operating. A gorgeous municipal park, Parque da Ribeira Dos Minhos, lines the borders of the stream which runs to the sea. A striking, high, eight arched bridge spans the waterway - a memorable scene.

The waterfront is for beach and water sport lovers. You can swim and bathe in either the Municipal pools or the volcanic rock formed natural pools. Lie on the beach or surf on the white foamed breakers. Bring a lunch and take advantage of the picnic areas overlooking the sea.

Nordeste is located on the northeast coast, about 60km from Ponta Delgada. It's all about nature here in the Municipality of Nordeste. The forested mountain ranges, Pico da Vara being the highest peak at 1105M, with river valleys and fertile pastures, is home to robust forestry and farming industries. The pretty town of Nordeste hosts the third economic driver, fishing. You know you're there when you spot the beautiful Ponte de Setes Arcos (7 arched bridge). The viewpoints along the northern and eastern coasts (Ponta da Madrugada, Ponta do Sossego, Salto da Farinha) boast fabulous views of the land and sea scapes - breathtaking. If you're driving, leave the window open and inhale the aromas and sounds of nature. Of course bring your hiking boots or bikes, and spend a bit of time up close and personal.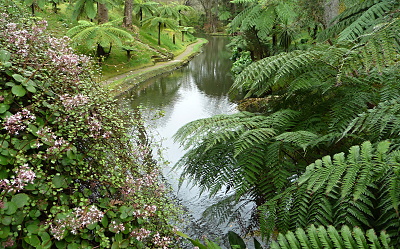 Furnas is located inland on the east side of the island. It has a lovely lake, green fertile valley, golf course and a sweet village. It's really famous for its thermal waters and the glorious Terra Nostra Botanical Park and companion Terra Nostra Hotel (recently proclaimed the best Boutique Hotel in Portugal). Enter a paradise - plantings from around the world.nourished by the rich mineral waters below. The well marked pathways will lead you through the various gardens and collections. Winter was warm and sunny so the spring bloom was well on the way. The waterways meander along and amongst the groves of trees. Since last year they have added small thermal bathing areas with changing facilities near the huge main thermal pool. No visit to São Miguel is complete without a visit to Terra Nostra Gardens.

If you don't soak in the waters at the garden then plan on going to Poça da Beija where lovely design soaking pools are fed from the running thermal waters for delightfully soothing natural bathing.


On the way back we left the highway just east of Ribeira Grande to check out the beach in Porto Formoso. It's easy to see why it is a favorite with locals and tourists. It's like an amphitheatre, nestled between high cliffs - cozy and comforting. The tea factory Cha Porto Formoso is also here and nearby is the other factory Cha Gorreana where we stopped for a green tea tasting.

Joao and Luisa were staying at the Hotel do Colegio which has a small cafe with an excellent assortment of pastries and chocolates. They surprised us with a special treat that we had never had before, pasteis de nata (custard tart) that was filled with a pinepple custard. Heavenly! The owner of hotel, Fernando Neves, also operates the Cafe Colmeia in the Solmar Avenida Center with an expanded assortment of goodies to enjoy on the seaside patio any time of day or night.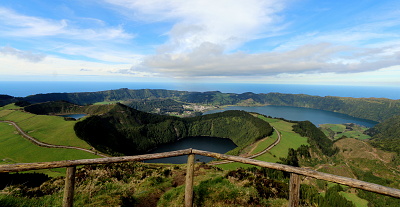 What a wonderful way to start the day and a beauty it was. Bright sun, blue skies, perfection for a visit to Sete Cidades to view the green and blue lakes from on high. We took the cutoff to Lagoa do Canario which leads to a parking area from which we followed the path upward on foot. After the 1st incline the awesome views come into focus. The moderately steep, rocky path eventually leads to a summit high above the green and blue lakes of Sete Cidades, and Lagoa Santiago. The waters of the volcanic crators are surrounded by high forested hills and the lookout point affords views of the sea all around the perimenter. It is a breathtaking experience.

I've saved the best for last. The restoration of the Sahar Hassamain (Gates of Heaven) synagogue, the oldest existing synagogue in Portugal, is finished and will reopen on April 23, 2015 complete with a museum and documentary archive illuminating the Jewish heritage in the Azores.

The success of this project is due to the diligence and devotion of Dr.Jose De Almeida Mello who worked tirelessly to bring all public and private entities together. His book "Sahar Hassamain Synagogue in Ponta Delgada", published in November, 2009 was the catalyst.

The synagogue was founded in 1836 on Rua do Brum with a facade like any other building in the historic center. The outside has not changed but the interior preserves the past and welcomes the future.


Since we would not be in Ponta Delgada for the opening, Jose was kind enough to take us on a tour. The rot and decay we first witnessed years ago was fresh in our minds as we met Jose at the entrance. This time we had tears of joy! The museum and archive spaces are bright and airy. The restoration of all elements of the sanctuary are exquisite. Jose, the historian, has served Ponta Delgada in many capacities, always as a champion of the Azorean culture and heritage. His office is now fittingly in the synagogue overlooking the sanctuary. Be sure to send our best regards when you visit. Better yet, make your visit part of a larger Jewish heritage tour of Portugal. We have written about most of these synagogues: in Porto, the Kadoorie synagogue; in Lisbon, the kehilat Beit Israel and Shaare Tikvah synagogues; in Belmonte, the Bet Eliahu synagogue, and the synagogue of Tomar.

As if we needed another tie to bind us to this magical place!

We suggest you read our previous São Miguel travelogues for even more compelling reasons to start planning your visit: 2014, 2013, 2012 and 2011.

Hope to see you around town!



Search TheTravelzine | TheTravelzine Group | Don's Gallery
Packing Hints | Planning Tips | Cities Links

---
All pages on TheTravelzine.com©Copyright 1996-2020 Don & Linda Freedman