Search TheTravelzine

TheTravelzine Group

Access Your Mail

Don's Gallery

Packing Hints

Planning Tips

Cities Links

Links
LINKS TO OUR TRAVELOGUES
Argentina, Buenos Aires - Jan-Mar 2010
Argentina, Buenos Aires - Jan-Mar 2009
Argentina, Buenos Aires - Jan-Mar 2008
Austria - Fall 2005
Belgium, Brussels - Fall 2000
Canada - Summer 2002
Canada - Summer 2001
Canada - Summer 2000
Czech Republic - Spring 2000
France - Fall 2002
France, Paris - Fall 2000
France, Paris - Spring 1999
France, Lyon - Spring 1999
Germany, Berlin - Fall 2009
Germany - Fall 2002
Germany - Spring 2000
Germany - Fall 1999
Greece - Fall 2012
Greece - Fall 1999
Greece - Fall 1997
Hungary - Spring 2000
Israel - Fall 1999
Italy - Winter 2007
Italy - Winter 2006
Italy - Winter 2005
Italy - Winter 2004
Italy - Winter 2003
Italy - Winter 2001
Italy - Fall 1998
Italy - Fall 1996
Netherlands - Spring 2000
Portugal, Azores - 2019
Portugal, Azores - 2018
Portugal, Sao Miguel & Lisbon - 2017
Portugal, Azores - 2017
Portugal, Azores - 2016
Portugal, Azores - 2015
Portugal, Azores - 2014
Portugal, Azores - 2013
Portugal, Azores - 2012
Portugal, Azores - 2011
Portugal, Lisbon - 2011
Portugal - Fall 2006
Portugal - Fall 2004
Portugal - Fall 2003
Portugal - Fall 2001
Portugal - Spring 1999
Portugal - Spring 1997
Slovakia - Spring 2000
Slovenia - Spring 1999
Slovenia - Fall 1996
Spain, Barcelona - Winter 2006
Switzerland - Fall 2002
Switzerland - Spring 2000
Switzerland - Spring 1999
Switzerland - Fall 1998
Switzerland - Fall 1997
Switzerland - Spring 1996
U.S. Florida, Key West - Fall 2006
U.S. Florida - Spring 2001
U.S. Maine - Summer 2002
U.S. Massachusetts - Summer 2003
U.S. Massachusetts - Summer 2002
U.S. Massachusetts - Summer 2001
U.S. New York State - Fall 2005
U.S. New York State - Summer 2004
U.S. New York State - Summer 2003
U.S. New York State - Summer 2001
U.S. Washington,DC - Spring 2000


Stephanie Sorensen
is the
Ziner in the Spotlight!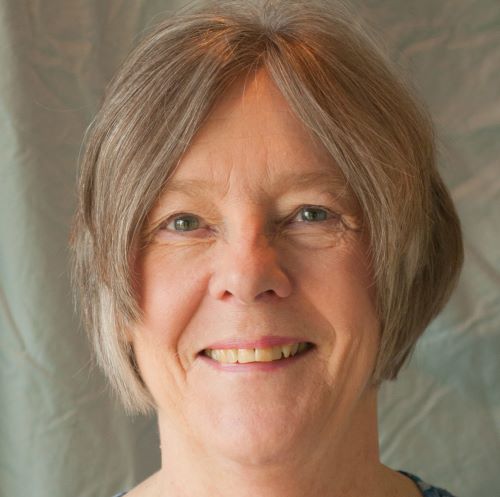 I'm Stephanie Sorensen, a Wisconsin native who lived in Pittsburgh, PA (5 years) and the San Francisco Bay area of California for 32 years before moving back to Madison, WI after retiring. Winters are longer than I anticipated - but life is generally quite good here.
I enjoy auditing university classes and am very active in Friendship Force, a travel/peace organization based upon clubs visiting other clubs and staying in each other's homes for a week at a time - all over the world. I also enjoy cooking, maj jong, plays and films, music and, of course, traveling.

My first out of the country experience was to Mexico including Mexico City, the Yucatán Peninsula and Isla Mujeres back in 1975. It was lovely and uncrowded. But either I or my travel companion were sick the entire time with Montezuma's revenge, allergies, or altitude sickness. My second out of country experience was in 1978 when I went to Europe for four months, mostly on my own but also meeting a couple of friends for portions of the trip.There I was robbed of my entire backpack two weeks into the trip. Fortunately I had my money and my passport. Somehow, I persisted and continued to decide to enjoy travel and new experiences anyway - and I have.

I've been to Canada, much of both Eastern and Western Europe, the former Soviet Union, Bhutan, Japan, Cambodia, North and South Korea, Ethiopia, Tanzania, Kenya, Zanzibar, Morocco, Iran, Syria, Jordan, Turkey and Egypt. I like to go places that my government is not so fond of in order to learn more about the place on my own terms and to gather my own impressions and interpretations. History matters.

I've traveled with a husband, with friends, and on my own. I've been with tour groups (often Adventures Abroad or Road Scholar or OAT), with in-country experts or tours that specialize in a particular area, as well as with Friendship Force or as a Servas traveler or just wandering alone. All are unique and different experiences and all have been enjoyable in different ways. I've never been scared. People are helpful and kind in general.

I have yet to experience South America and still have some Middle Eastern and African countries on my to-do list. I like deserts, Islamic architecture, history, culture and ancient ruins the best. Art and food are also favorites. Still lots to do and see, but those long flights are beginning to become less attractive as I age. I just have to find the right stopovers.

Keep traveling and exploring and you will stay engaged with the world and understand it better.
---
---
All pages on TheTravelzine.com©Copyright 1996-2020 Don & Linda Freedman